Read more to find out how I make butter with raw milk and how simple it really is. Learn more about the benefits of consuming raw milk and why you may want to research it more to see if it is a good fit for your family.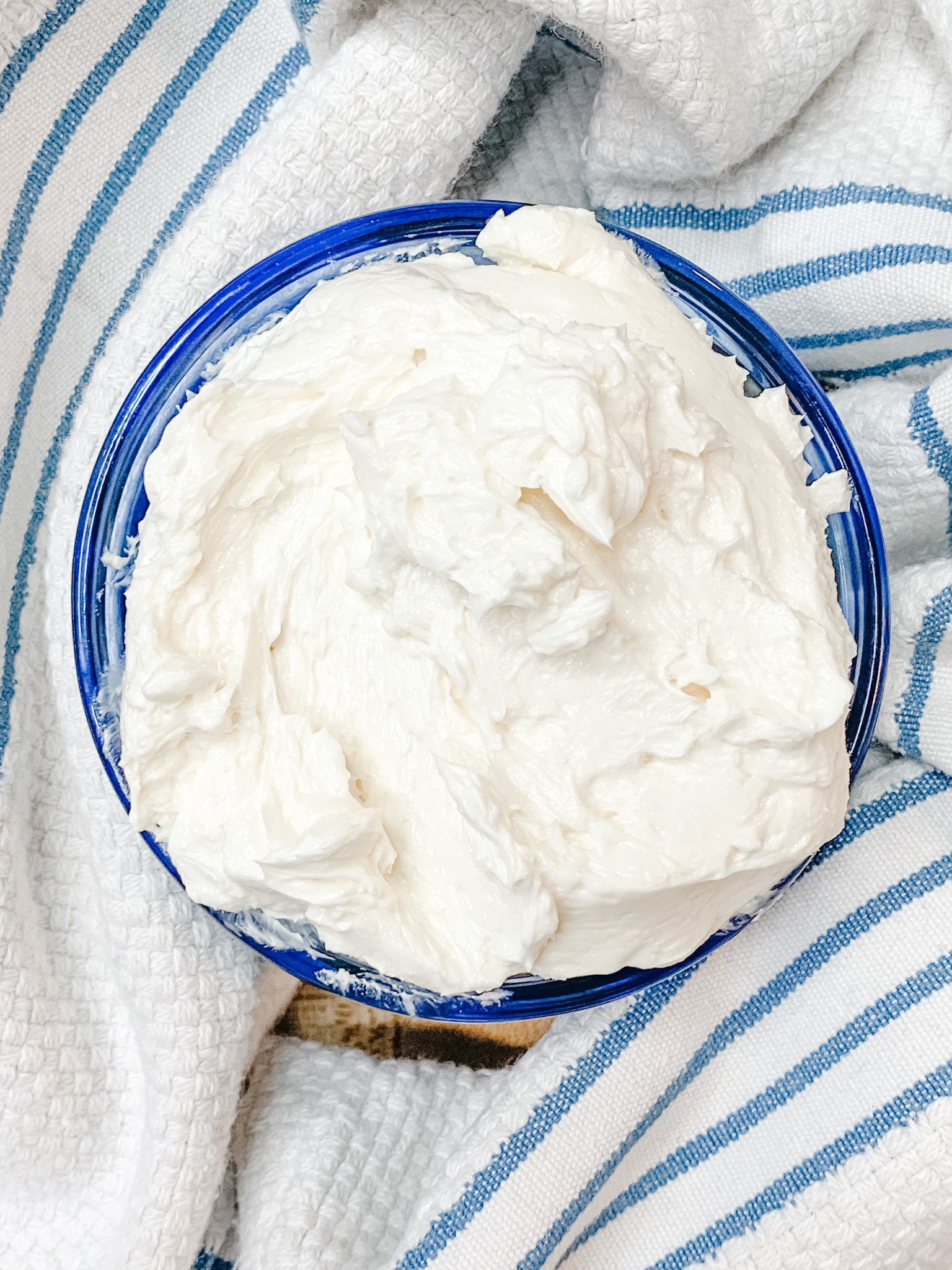 There is nothing better than enjoying a freshly made sourdough english muffin with a slab of butter on it. And actually, I am enjoying that exact combination at this moment.
Butter is such a simple recipe that when I show you how to make it, you'll probably try it out yourself today!
Whether you're getting it from raw milk or using Buttermilk from the store, anyone can make butter with a little patience and time.
Butter get's a bad rap for being a "bad" food. I'll be the first to say there is no such thing as "bad" foods, it's just how much you eat of what is in certain foods. If you consume butter from raw milk, then you're getting all the nutritional benefits raw milk has to offer. Sure, it is a fat, but that doesn't mean you have to eat at on of it.
WHY YOU SHOULD EAT RAW MILK BUTTER
Raw milk is an unpopular topic (one that I want to talk about one day), but I believe it should be considered. Now, I am not saying you need to consume it, but I do believe you should be more knowledgable on the topic.
Raw milk contains a lot of benefits compared to pasteurized milk including a healthy source of saturated fats along with Lauric acid (which is found in breast milk). It also is a great source of healthy cholesterol, antioxidants, and fatty acids on top of aiding in nutrition absorption. Pasteurized milk does have some of this nutrition to it, but doesn't have the same amount because of the fact it's been heated to an extremely high temperature killing off some of the amazing health benefits.
Remember, the heat that kills the bad bacteria also kills the good bacteria.
So, when you consume raw milk butter, you are consuming all of these wonderful nutritional benefits that make this butter a healthy fat that can be added to any meal.
This post contains affiliate links, meaning I make a small commission at no cost to you. See my full disclosure here
SUPPLIES YOU WILL NEED
Spatula (for pressing water out)
And that's it! Super simple. You can also use a KitchenAid Mixer, but I prefer the blender so the liquid doesn't splatter everywhere.
INGREDIENTS YOU WILL NEED
Raw Milk Butterfat discard 
HOW TO MAKE RAW MILK BUTTER
1. Scoop out the butter fat.
If you have raw milk, then you are definitely going to have some butter fat. I cannot say the same for pasteurized milk – they've already taken all the butterfat for themselves to make butter, so therefore you're going to have to buy "buttermilk".
For raw milk, the butterfat will be at the top of the gallon (fat rises to the top), and there will be this ring that you will see where the butterfat separates from the milk. You will scoop that ring off the top. You will definitely be able to tell that it is butterfat because it will have a really thick, creamy consistency compared to the milk.
2. Pour all the butter fat in the blender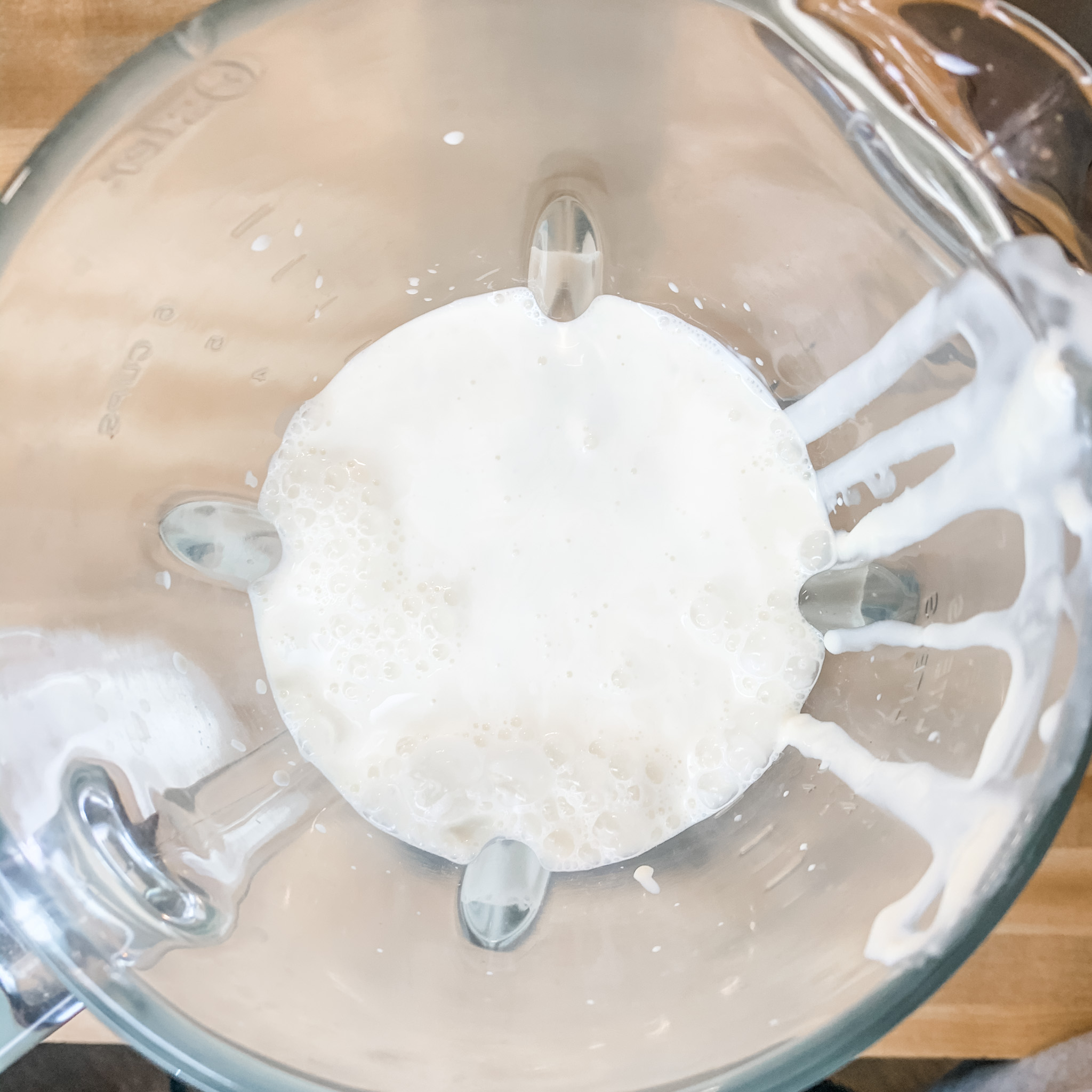 Once you have all the butterfat you need, go ahead and pour it into the blender. Make sure you put the lid on, otherwise you're going to have a mess!
Once lid is on, go ahead and set the speed to medium-high. You will be blending for a little while.
When you're blending, you're going to see the butter start to separate from the milk. Once it starts separating, you're going to see the solid portion start turning yellow – that's the butter! Keep blending though; you want to really whip out as much liquid as possible. Once it becomes difficult to blend, you can add the butter mixture to a mixing bowl.
3. Add mixture to a mixing bowl. 
When the butter is added to the mixing bowl, start pressing the solid into one area.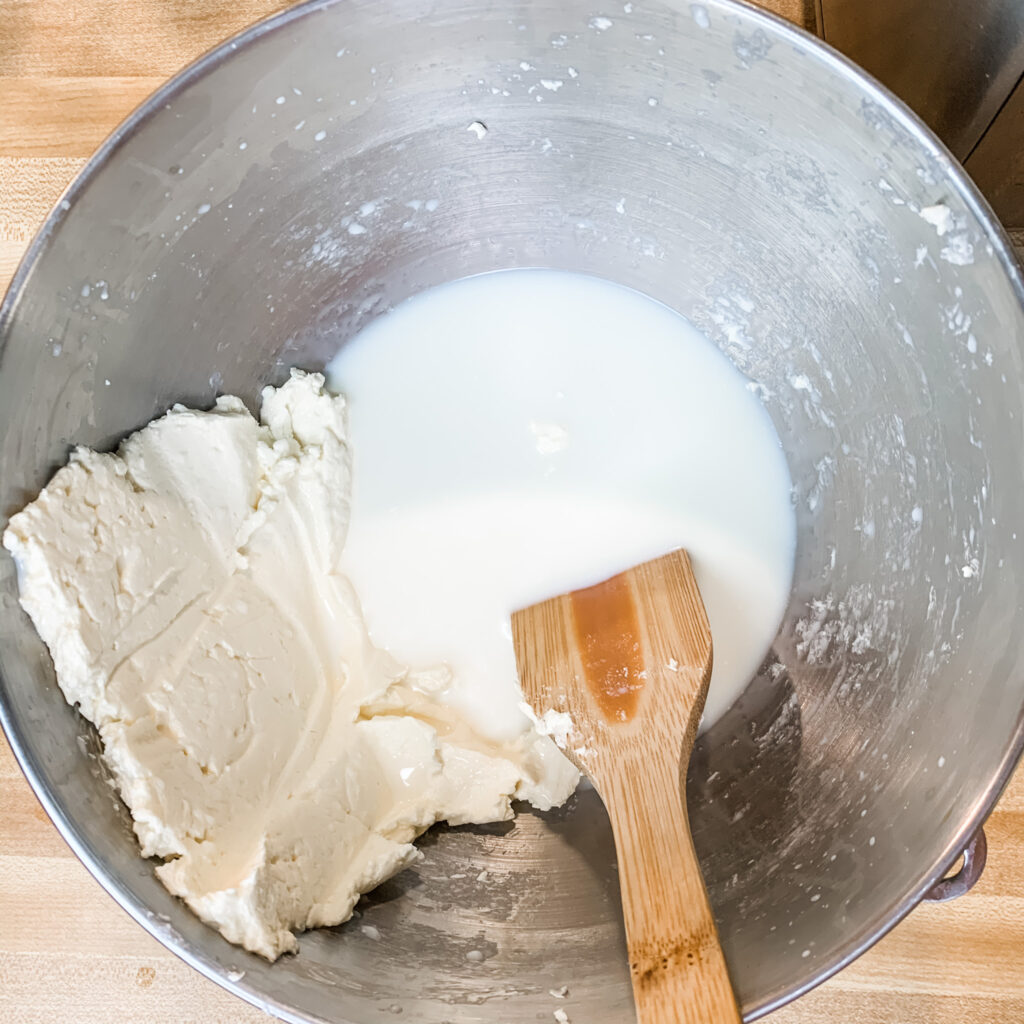 I like to press mine to the side of the pan with a wooden spoon. I feel that helps the best when separating it from the milk.
Once a good portion of the butter is separated, I like to scoop it up with my hands and squeeze more of the milk out of the butter. I always make sure to wash my hands also before I do this step. I might get some hate for this, but this butter is made for my family and I, and trust me – it works so much better.
After you squeeze it and no more milk is coming out, you now have BUTTER!!
I usually will put some salt in it to taste but that's it!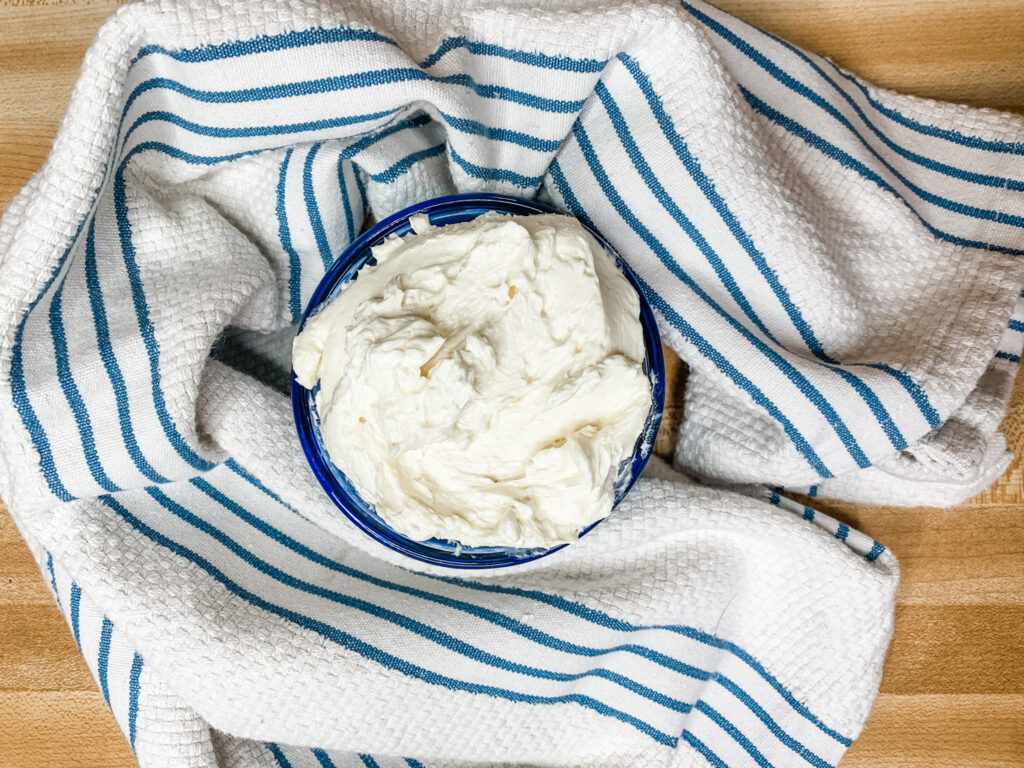 You now have made butter! Crazy, right? Never thought you would be like 'The Little House on the Prairie" but here you are!
I'm so glad you dropped in on the homestead today and hope to see you again soon.
-Alexa, Church Street Homestead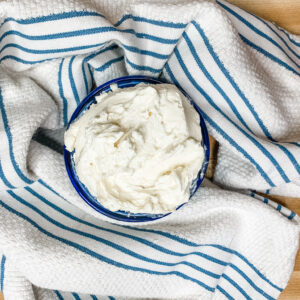 Raw Milk Butter
Ingredients
Raw Milk Cream

the amount varies on how much you want to make!
Instructions
1. Scoop cream out of raw milk. The fat will create a ring at the top of the jar of milk and you will scoop out that portion.

3. Turn blender on at a medium-high speed. Keep blending until the cream starts to thicken. You're going to see a seperation after about a minute or two.

4. Continue to blend until the blender sounds like it cannot blend much anymore or it seems difficult to.

5. Transfer the mixture to a seperate mixing bowl. I prefer this so I don't hit the blades in the blender. Gather the solid portion (which is the butter) onto the side of the mixing bowl, pressing it with wooden spoon.

6. When the butter is seperated from the buttermilk, you have BUTTER!